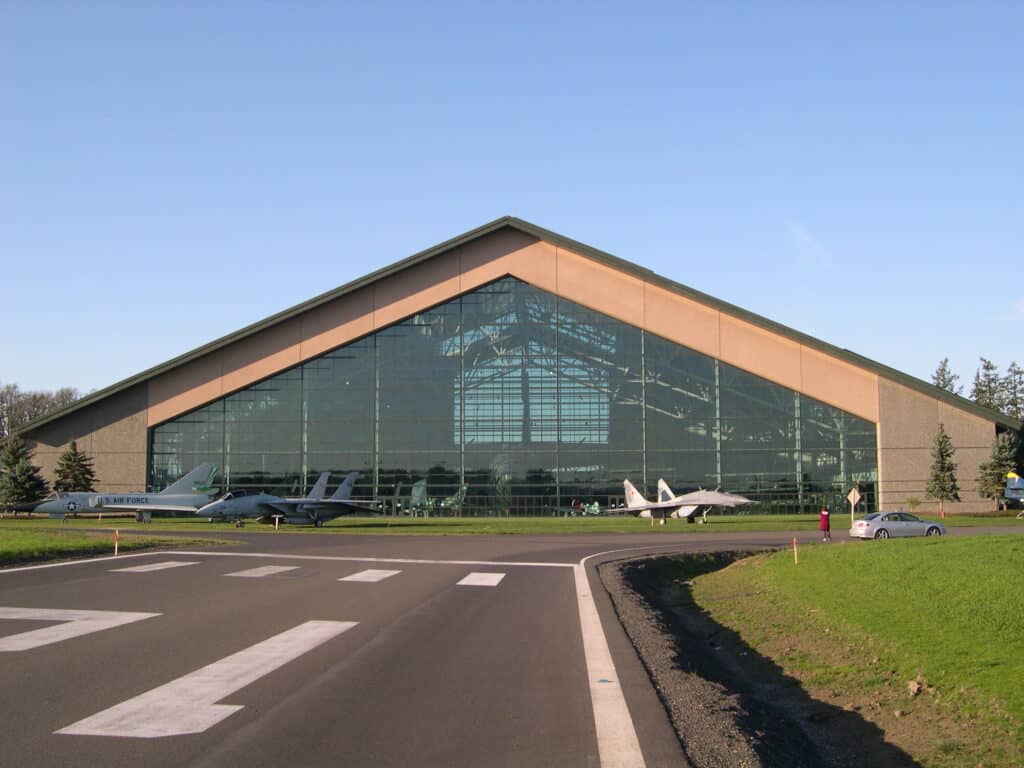 Taking a look back at one of our favorite projects in WDY history.
The Evergreen Theater and Space Museum – McMinnville, OR
With a grand opening in 2008, the Evergreen Theater and Space Museum buildings completed an expansion at the Captain Michael King Smith Evergreen Aviation Educational Center. The Theater features an exposed 80-foot glass curtain wall to enclose the IMAX Theater. The Space Museum features open exhibit space up to the 125' high roof, designed to house a Titan II missile.
Architect: Scott Edwards Architecture