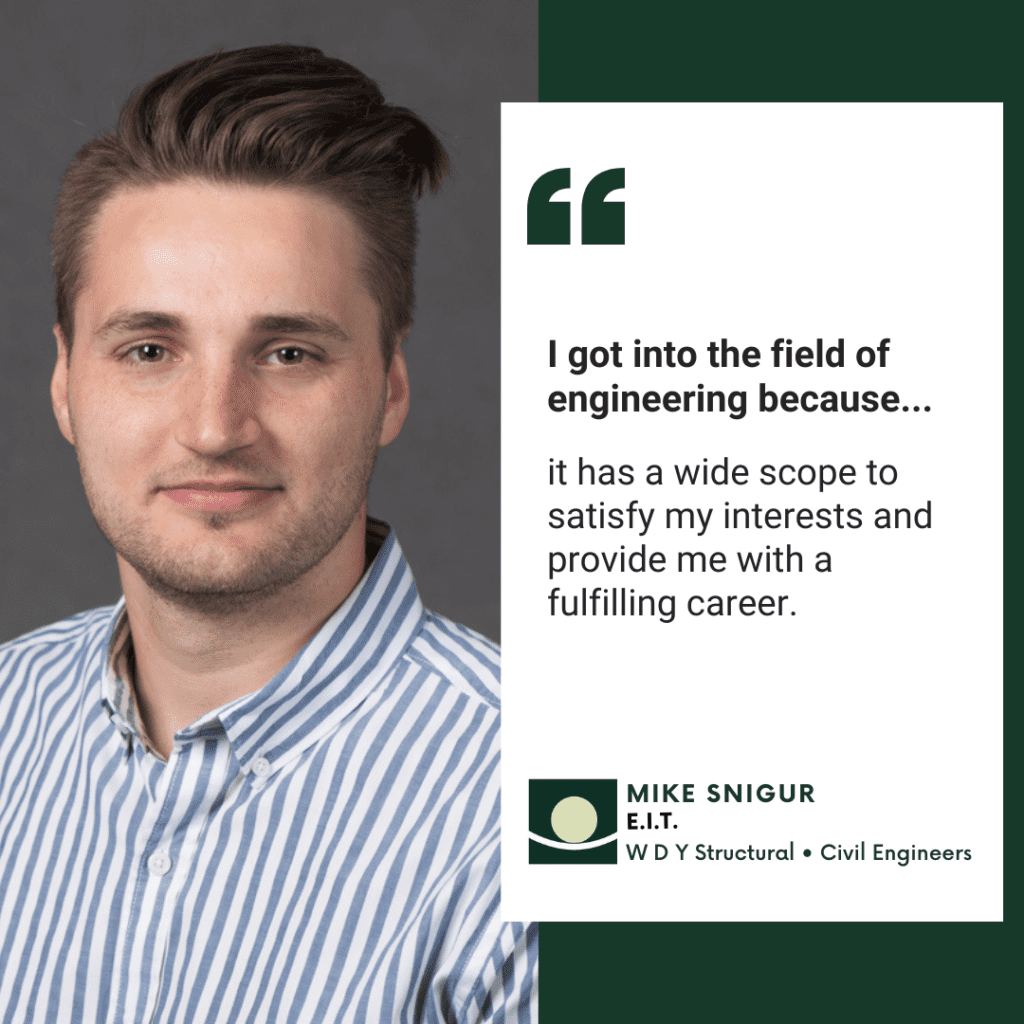 As we continue to celebrate National Engineers Week, we highlight Mike Snigur.
Mike is a graduate of Oregon State University and has been with WDY for 6 years. He specializes in commercial and residential wood building design.
What does Mike love to work on the most? "Existing building retrofits in our city because it is very rewarding to help improve our neighborhoods in a sustainable way."
Great to have you part of the WDY team, Mike!
#engineersweek #engineersweek2022 #eweek2022 #whatengineersdo #wdyengineering #structuralengineering #wdyteam