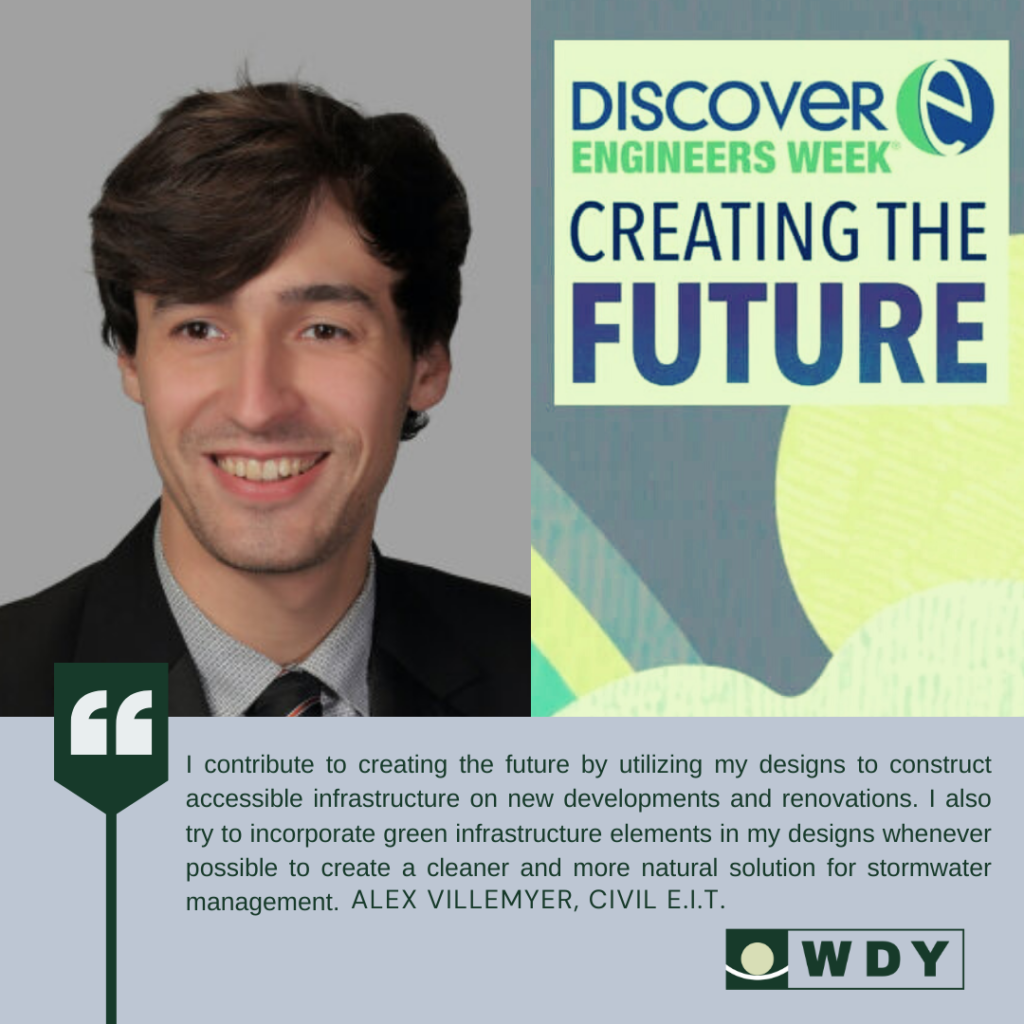 It's Engineers Week and we're celebrating our Civil E.I.T.'s! Today we highlight Alex Villemyer. Alex came to us from OSU, is the newest Civil E.I.T. to WDY, and off to a great start!
We asked Alex how he contributes to Creating the Future and this is what he said:
"I contribute to creating the future by utilizing my designs to construct accessible infrastructure on new developments and renovations. I also try to incorporate green infrastructure elements in my designs whenever possible to create a cleaner and more natural solution for stormwater management."
Great to have you on the WDY team, Alex!