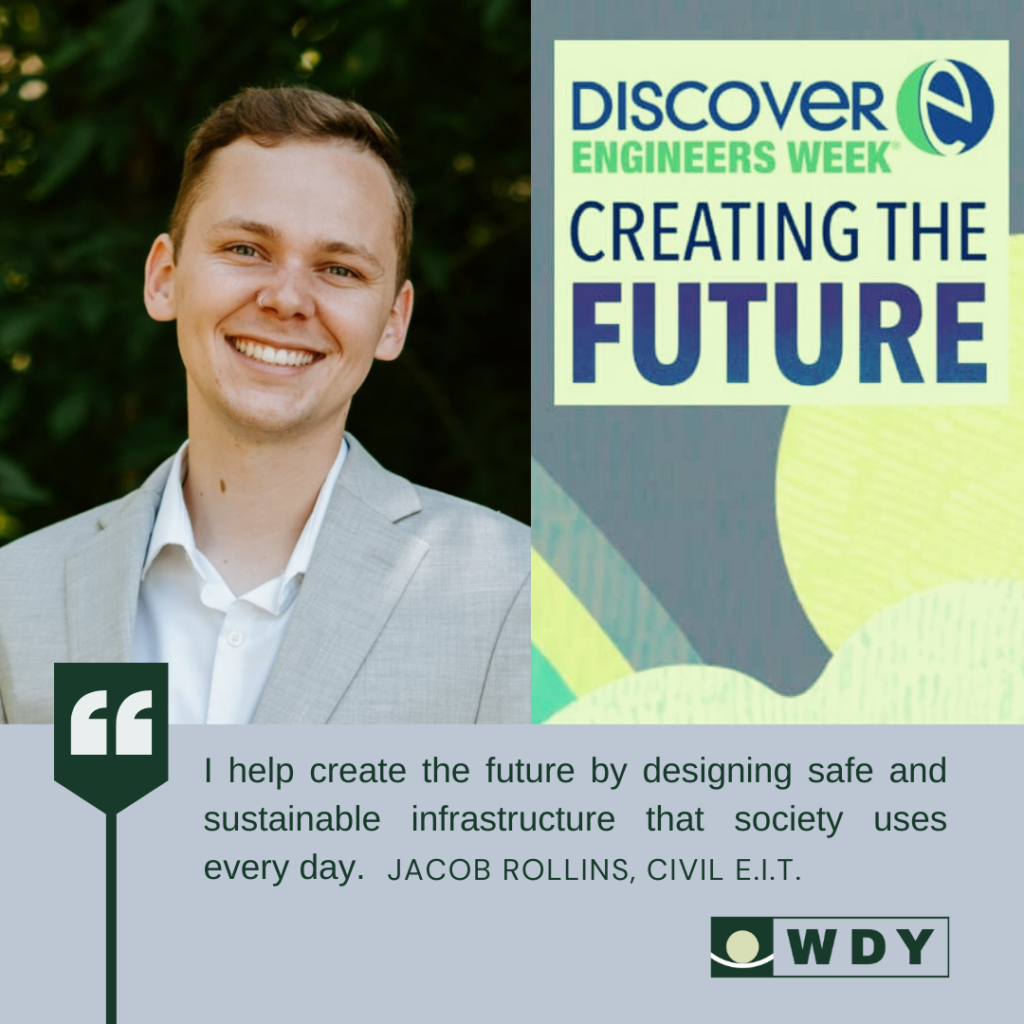 As we continue to celebrate Engineers Week, we highlight Jacob Rollins! Jacob is a graduate of PSU and has been a Civil E.I.T. with WDY since 2021.
We asked Jacob how he contributes to Creating the Future and this is what he said:
"I help create the future by designing safe and sustainable infrastructure that society uses every day."
Great to have you part of the WDY team, Jacob!