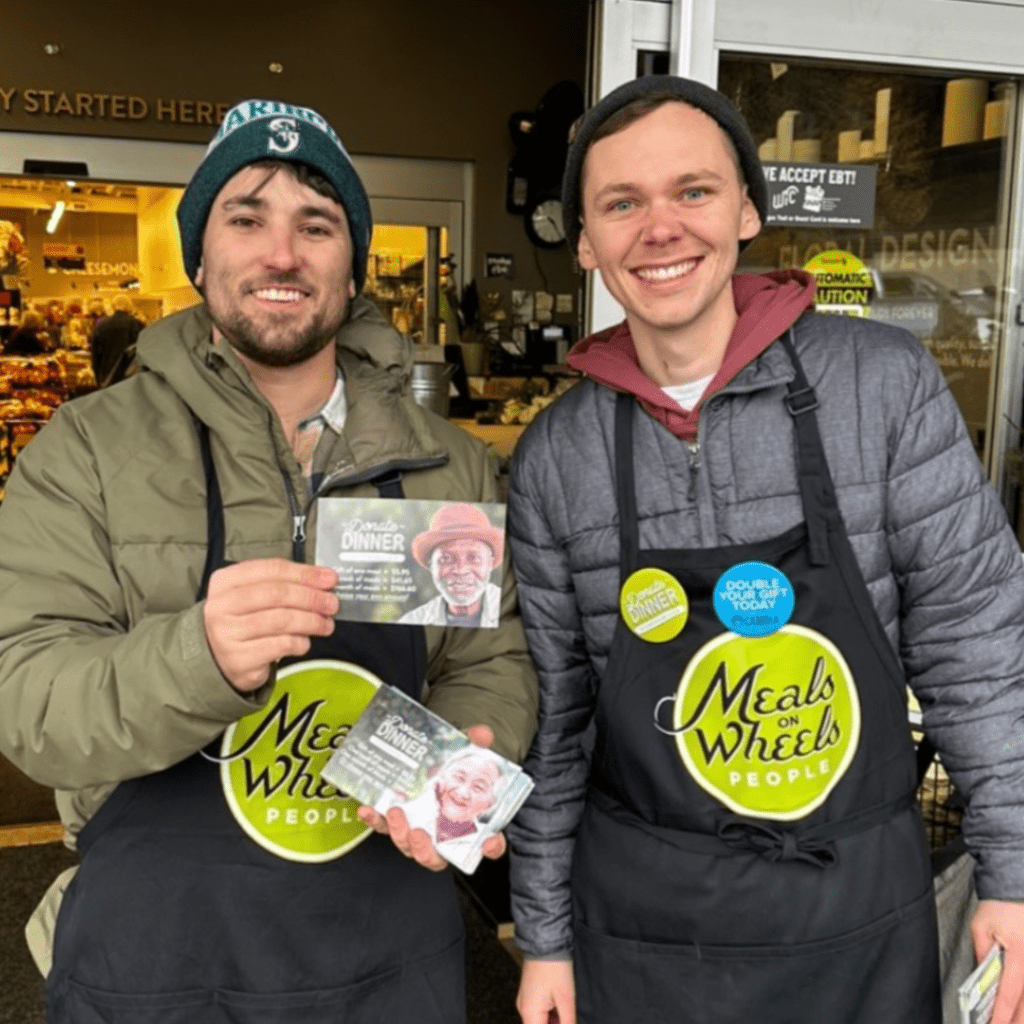 So happy to be back volunteering in support of Donate Dinner!
Donate Dinner is a Meals on Wheels People fundraiser dedicated to providing nutritious meals to seniors in our community.
For the first time since the pandemic, WDY employees enjoyed greeting shoppers with a smile and handing out cards asking them to "donate a dinner to a homebound senior."
If you find yourself at a New Seasons Market today – please consider donating. 🙂 Together we can ensure that no senior goes hungry this holiday season!
From all of us at WDY – Have a wonderful Thanksgiving!