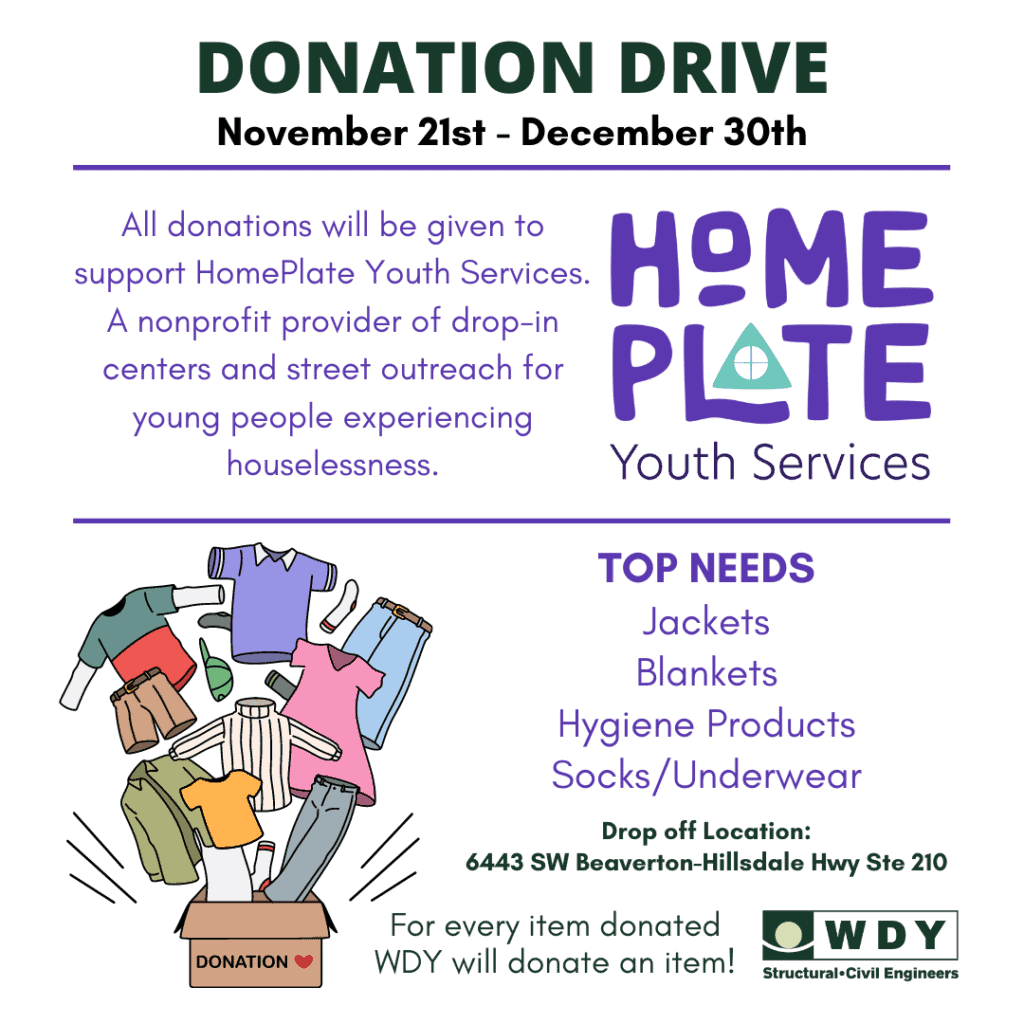 To support HomePlate Youth Services, WDY is hosting a double the impact donation drive!
November 21st through December 30th. For every item donated – WDY will donate an item!
HomePlate Youth Services is a nonprofit provider of drop-in centers and street outreach for young people experiencing houselessness. Their mission is to uplift and empower young people experiencing housing instability through community building, education, and access to services and resources.
Please consider donating — together we can double the impact! ♥
Donations will be collected at our office:
M-F 8AM -5PM
6443 SW Beaverton-Hillsdale Hwy, Ste. 210, Portland, OR 97221
For questions, please contact Jennifer Holmes at [email protected].