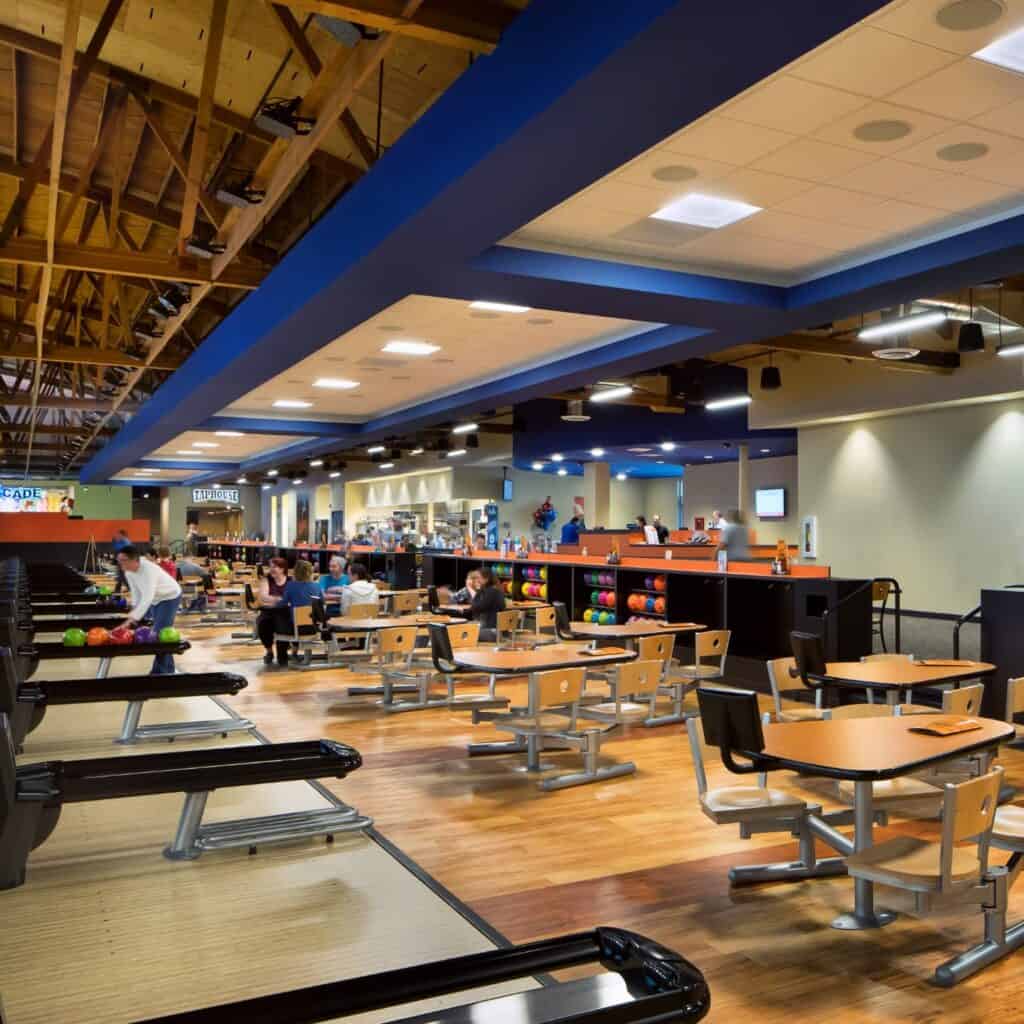 #shakeout #seismicupgrade #tbt | A look back at one of our favorite seismic upgrades.
Kingpins Bowling and Family Entertainment Center
40,000 Sq. Ft.
The existing building was Unreinforced Masonry / CMU, with a Bowstring Truss roof. The project included a seismic upgrade to current code standards, and the addition of a steel and glass entry lobby.